INDIVIDUAL HEALTH INSURANCE PLANS IN BRIGHTON, CO
WE FIND THE RIGHT PLAN FOR YOU AT THE BEST POSSIBLE PRICE, GUARANTEED
SERVING ARVADA, THORNTON, WESTMINSTER, DENVER, CO AND SURROUNDING AREAS

Finding the Right Health Plan for You
Specializing in health insurance for over 20 years in Broomfield, Thornton, Denver, and surrounding areas, we have the experience in the Colorado market to help find the best plan for you.  There is a lot to consider when shopping for health coverage.  We compare hundreds of health plans from all major carriers, find the options that meet your needs, and help you get the most coverage at the best possible price,  Guaranteed.
​
When Can You Buy Individual Health Coverage
Individual Open Enrollment for 2023
​
Colorado Re-opens Individual Health Insurance Enrollment November 1, 2022
to January 15, 2023
​
.
​
Special Enrollment Period
With the Affordable Care Act, Individuals must enroll in coverage at the "Annual Open Enrollment Period". If a Coloradoan has a life change event, called a "Qualifying Event", such as birth, marriage, loss of group health coverage etc., you may become eligible to enroll through a "Special Enrollment Period." While each situation is unique, it is important to remember you will have only 60 days to make application before the Special Enrollment Period will end.
List of Basic Qualifying Events
Birth of a baby, adoption of a child or placement of a child for foster care

Change in marital status

Move to a new permanent address in another state

Changes in your income that affect the financial assistance you qualify for

Change of tribal status

Become a U.S. citizen

Leaving incarceration

Change of dependency status of someone on your plan

Death of a covered member of your household

Turning 26 and aging off your parent's plan

Starting/ending AmeriCorps service

Incorrectly or inappropriately enrolled in a health plan for some reason that is not due to an error or omission on the part of Connect for Health Colorado

Violation of the contract you had with your health insurance carrier

Loss of an exemption to purchase health insurance coverage

Change in affordability of employer-sponsored insurance

Loss of minimum essential coverage​
The tax credit is designed to help lower the amount you pay for health insurance and is based on household, size and annual income. Generally the tax credit will be claimed when filing your annual tax return. This credit will be applied against taxes owed or will be refunded if no taxes are owed. If you qualify, you may choose to take the credit in the form of advanced premium payments to help pay monthly for health premiums. If you do qualify for a tax credit, it will be necessary to purchase your plan online through Colorado's exchange, Connect for Health Colorado.
The good news is there are no fees for our services and monthly premiums are not affected. Health broker commissions are already embedded in healthcare premiums and are regulated by the Colorado Department of Insurance. Therefore premiums are not affected whether you have a licensed broker represent you or you go it alone. Utilize the convenience and personal service from one of our experienced Health Shop brokers for free.
Depending on the carrier, enrollments can be completed with paper applications or online. Once you choose a plan, we will help get you enrolled and can help get the paper application submitted or processed through an online link.
Plan Management & Service
We help administer your individual policy throughout the year. We manage our clients in house and are committed to going above and beyond to provide personalized customer service to each and every client. If you need help with a claim, billing assistance or simply have a question, we are here for you.
Compare all health plans on and off the exchange

Help determine tax credit qualification

Provide best options for carrier and plan designs

Direct contact for personalized assistance
We are your advocate and assist with coverage, claims and billing

No added cost to utilize the services of a licensed broker

Offer options for dental, life, disability, and critical illness portfolios

Reassess each year to ensure you have the right plan at the best price
Individual supplemental policies such as dental, life, and disability policies can offer important protection for individuals and their families. It is important the details of these policies are clearly defined, so you are not vulnerable to situations that may affect a policy payout.
Disability insurance is a preventative policy designed to protect your home, your savings and your way of life. Many of us protect our families with life insurance in case of an untimely death. While this is an important benefit, statistically families are more likely to suffer financial devastation due to an injury or illness. The coverage amount is based on the policy holder's current monthly income and the amount determined to be adequate to cover monthly financial obligations. Individual policies offer more personalized coverage, can cover up to 70% of an individual's monthly income and an injury or illness need not be work related. Feel free to speak with an Health Shop agent to learn more.
Term life policies usually provide the largest death protection at the lowest cost. Term insurance is generally a simple death benefit that covers the policy holder for a specific period of time, anywhere from one to 30 years. Permanent insurance policies can not only offer a death benefit but can build cash value over your lifetime. Some policies also offer a variety of investment options and have more flexibility to adjust benefit and premiums as your needs change. Health Shop highly recommends using an agent to shop a variety of carriers to ensure you have a full view of all options available to you.
Some of the Carriers we work with: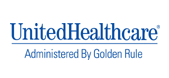 "Health Shop has been an invaluable resource and has made such a difference! With their help we have even been able to incorporate dental and disability policies. We are grateful for their hard work and caring attitude, we highly recommend Health Shop brokers."
​
​
​​
M. Morris
"Over the 5 years that I have worked with Health Shop, I have found the staff extremely friendly and helpful. It's refreshing to speak to a live person and have emails returned right away! My agent contacts me well before my renewal and explains the best options for the company and the employees. I strongly recommended Health Shop to any business."
​
K. Bennett
"A friend of mine referred me to Health Shop nearly 8 years ago. I was pleasantly surprised at how informative and friendly Ron was when explaining my options. He helped me with all the paperwork and I had a policy in place within 2 weeks. It is my pleasure to recommend Health Shop to anyone that is considering their services."
​
​
A. Sanders
​