Health Shop Insurance Agency in Broomfield, CO, provides comprehensive business health insurance solutions. We specialize in offering group health insurance specifically designed for your business, your employees and your budget, at No Cost to You!
Free Consultation & Benefit Analysis
​
Guaranteed lowest rates
​
Research Doctor and Hospital Needs
​
On Site Employee Enrollment Meetings
Year-round Service Management
​
Member Changes, Billing, Claims etc.
Your Advocate in Dealing with Carriers
Annual Market Review & Management
​
Benefit & HR Online Support Tools
​
Group Dental, Life & Disability Options
​
Wellness Program Savings
Protection Options for Owners, Partners & Key Employees
Business insurance can be complex and difficult to wade through when you have every day business needs to attend to. We help simplify the process. We gather the necessary information and discuss the specific needs for the business. Our team will assess your needs and compare hundreds of health plans in your area.
We can provide a consultation over the phone or in person and together discuss the best fit for your business and explain plan information, such as out of pocket costs, co-pays, deductibles, health reform, provider networks, carrier customer care and benefit services in your area. We ensure you understand the cost and the benefits. Our brokers can also include additional benefits such as dental and life at your request.
​
We walk you through the enrollment process, answer questions, and help you complete all the necessary documents for enrollment.
Health Premiums are not affected by utilizing a health insurance broker. Health broker commissions are regulated by the Colorado Department of Insurance and are embedded in healthcare premiums whether you utilize broker services or not. We recommend employers always use a qualified and licensed health insurance broker when purchasing a group health plan.
​
Our agents also offer on site employee enrollment meetings to answer employee questions and assist with enrollment application forms for themselves and their dependents.
​
Once you choose a plan(s) we help manage the enrollment process. We ensure appropriate employer documents are complete, submitted timely and the plan is fully set up and in place.
We help administer your business policy throughout the year and are committed to provide personalized customer service to each and every client. Whether you need help with a claim, additional forms, would like assistance with employee enrollment changes, or simply have questions, our team is here for you!
Offering health benefits and additional products are a driving factor for employers to attract and retain quality employees. Group supplemental products, such as dental, life, short/long term disability, through a group plan will generally cost less than an employee could purchase on their own. We can help you incorporate sponsored group products for which you contribute to the cost. We can also provide Voluntary products where the employee "chooses" to enroll and pays 100% of the premium. Group products are also generally offered without a medical exam, where this is usually required with individual products.
Businesses of all sizes need protection. Business owners, partners and certain key employees can be vital to the everyday running of a business. We can show you policies that can protect the success of your business in case of an injury, illness or death of a key person. Some policies offer a cash benefit, or monthly income, allowing a business to sustain itself due to a temporary or permanent absence of an owner or key person.
We offer employers free access to benefit and HR support. This powerful online system gives a comprehensive view of benefit and human resource information. Here you can create employee handbooks, download posters, access employment forms and video tutorials and more. Health Shop also has created partnerships to help you stay compliant with ERISA, HIPAA, and the ACA.
The Good News for Employers
For the first time, group health plans are generally richer and premiums lower than individual health premiums.
Friendlier employer requirements have allowed group health plans to become an even more inviting option for employers.
​
Some carriers have lessened employer contribution requirements allowing employers more freedom to choose the amount they wish to contribute to their employee premiums. This helps employers control costs, while still offering lower premiums and a great value to their employees.
Minimum participation level requirements have also relaxed. This allows more employers the opportunity to offer better health and ancillary benefits at a lesser price to the employees who need them.
The employer's contribution of premium for employees are not only a tax deduction for your business, but are not considered wages and are not subject to payroll tax. With a POP plan in place, the employee can also pay their share pre-tax, saving you and your employees additional payroll taxes.*1
We are certified brokers on Connect for Health Colorado
Some of the Carriers we work with: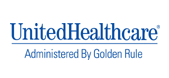 "Health Shop has been an invaluable resource and has made such a difference! With their help we have even been able to incorporate dental and disability policies. We are grateful for their hard work and caring attitude, we highly recommend Health Shop brokers."
​
​
​​
M. Morris
"Over the 5 years that I have worked with Health Shop, I have found the staff extremely friendly and helpful. It's refreshing to speak to a live person and have emails returned right away! My agent contacts me well before my renewal and explains the best options for the company and the employees. I strongly recommended Health Shop to any business."
​
K. Bennett
"A friend of mine referred me to Health Shop nearly 8 years ago. I was pleasantly surprised at how informative and friendly Ron was when explaining my options. He helped me with all the paperwork and I had a policy in place within 2 weeks. It is my pleasure to recommend Health Shop to anyone that is considering their services."
​
​
A. Sanders
​

Five Star Professionals conduct surveys from 15,000 to 30,000 Denver businesses, industry peers and leaders. Health Insurance Professionals are rated on key criteria including integrity, communication, and customer service. Only 7% or fewer business insurance and benefit professionals qualify in a given market.